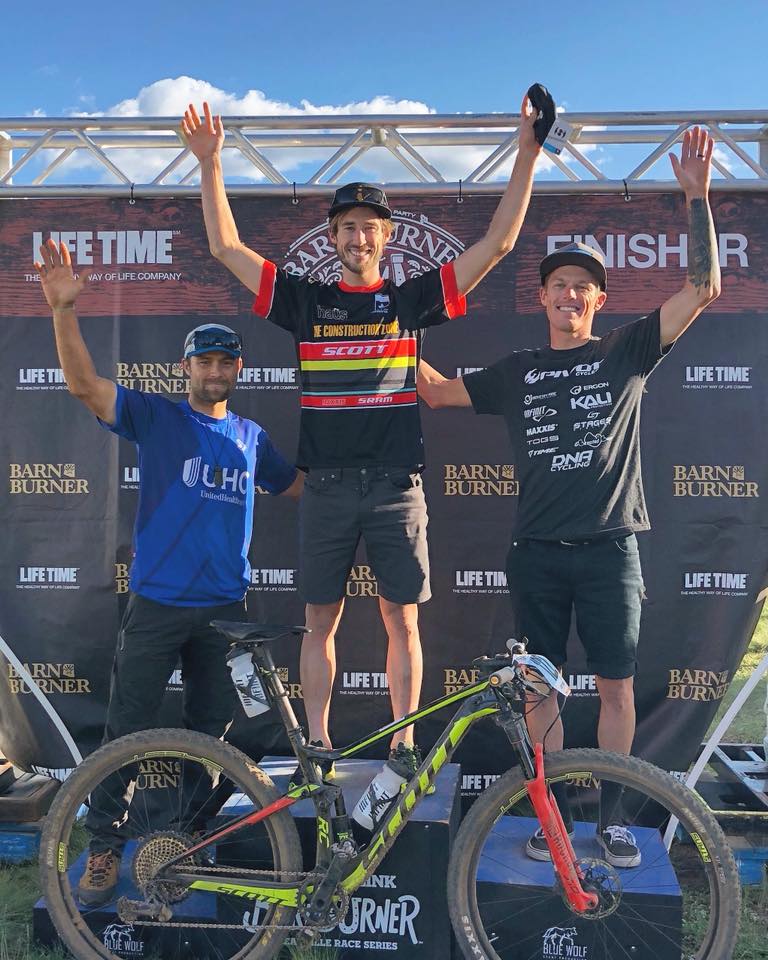 Barn Burner is less than 30 days away – September 7, 2019. Not registered yet? Still time – all categories are open. REGISTER HERE.
Registered? Nice, and THANK YOU for your support. In return the event supports Flagstaff Biking Organization – a critical organization as the post- Museum Fire trail rehabilitation/reconstruction starts.
2019 Athlete Guide.http://bluewolfeventmanagement.com/wp-content/uploads/2019/08/2019-Barn-Burner-Athlete-GuidevAUG12.pdf
Interested in a bit more upscale camping experience?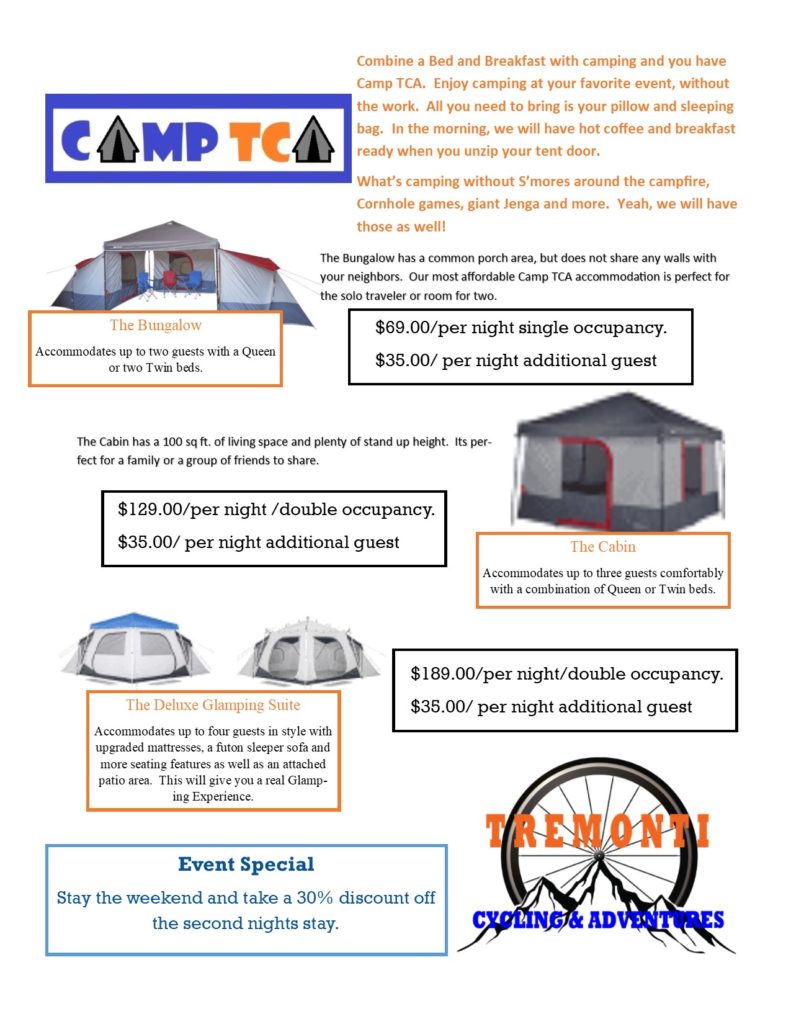 Contact Tremonti Cycling Adventures for more information and reservations. Posted prices do not include venue admission fee of $10/vehicle.