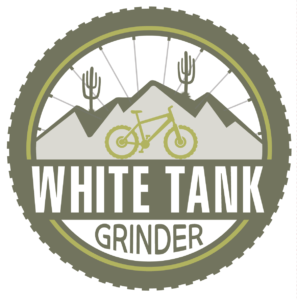 Awesome new event coming on line this weekend – Saturday February 24 in Verrado, AZ. The White Tank Grinder – www.whitetankgrinder.com –  the event supports the White Tank Mountains Conservancy.
This event does not require a racing license, and offers over 30 categories – including FatBike and Clydesdale. Three loops – Beginner, Sport and Expert.
Registration is open, and fees increase on Thursday evening.
Race location is the Lost Creek TH, Lost Creek Drive Verrado, AZ.